Why to cooperate with us?
We offer solutions for small and medium-sized companies in the coffee business.
We source the coffee according to your needs in terms of quality and budget, and we take care of logistics.
We are exporters and importers based in Brazil, and in Europe with our warehouse in Slovakia.
Brazilian coffee
Brazil has been the world's largest producer of coffee for the last 150 years, currently producing about a third of all coffee in the world.
Brazilian coffee is very different from other countries in terms of flavors and farms to other countries, it has high altitudes in flat areas and there are incredibly many coffee varietals.
We decided to cooperate with farms from Minas Gerais state, where there is the greatest number of coffee farms and we can find coffees for a wide variety of customers and their tastes, from so-called "regional lots" down to "micro lots".
For interest, the six Brazilian states with the largest acreage for coffee producing are Minas Gerais (1.22 million hectares); Espírito Santo (433,000 hectares); São Paulo (216,000 hectares); Bahia (171,000 hectares); Rondônia (95,000 hectares) and Paraná (49,000 hectares).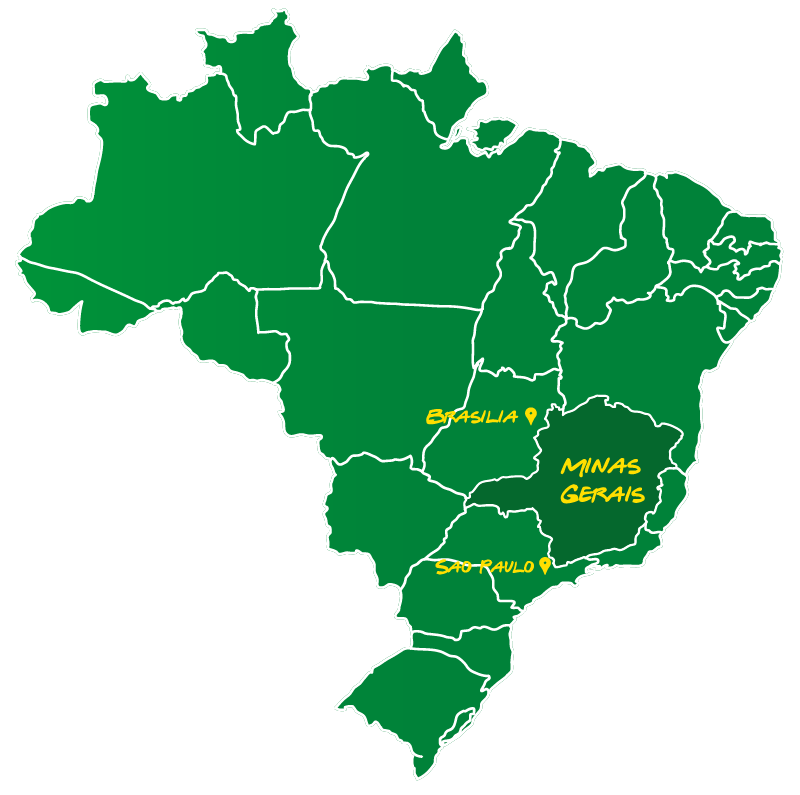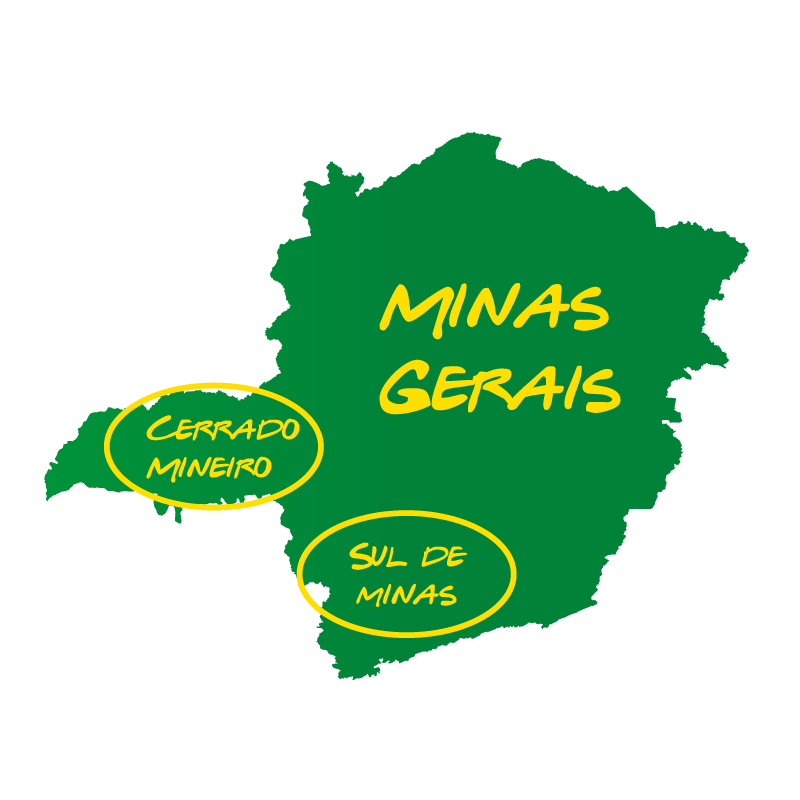 Vision
Be a trustworthy partner which will always meet your needs regarding Brazilian coffee
Values
Quality, speed, reliability, and mutual success
Mission
Bring interesting Brazilian coffees to the market and show the work of farmers in Europe
Origin of coffee
We have decided to import coffee only from one country because it's extremely important to us to guarantee the origin of coffee. We focus on personal and direct contact with farmers as well as with roasters and for that purpose, we regularly travel to Brazil and visit farms and their farmers (pictures in Photogallery).
We continually study and we have learned a lot of information about growing, harvesting, processing, and storing the coffee. If we would import coffee from many different countries, it would be very unlikely to have all of the traceability and trust we have from Brazil.
We chose Brazil not only because our family is half Brazilian but also because we could find the widest variety of coffee in Brazil. An interesting fact is that several varieties were developed in Brazil. We want to become true specialists in Brazilian coffee.